Scopus Content at-a-glance:
Curated from over 5,000 publishers, indexed and organized to support your research needs.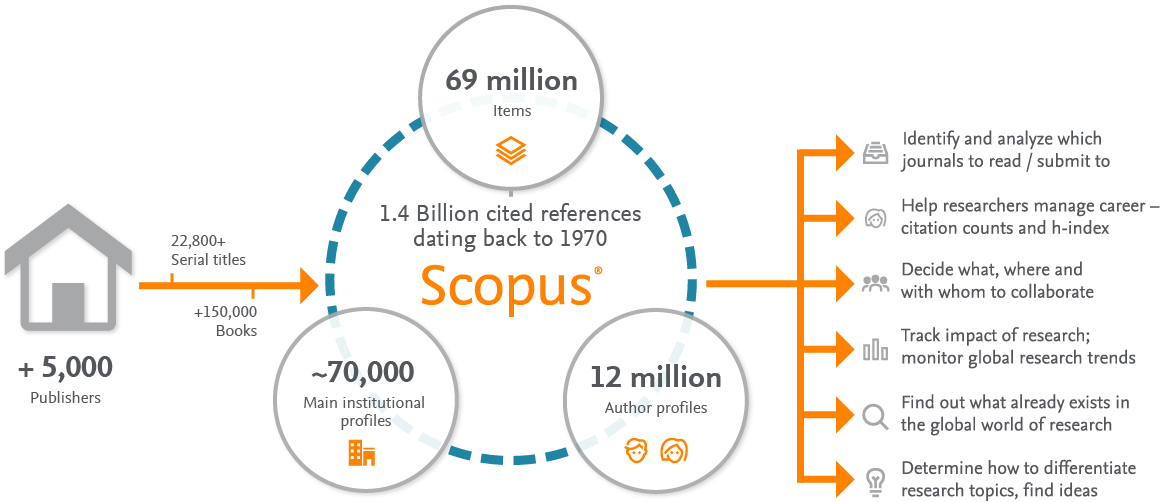 source by : Elsevier – Scopus
Content updated : Feb 2021
CONTENT COVERAGE GUIDE
Scopus – an overview
Scopus launched in November 2004. Scopus is a sourceneutral abstract and citation database curated by independent subject matter experts. With over 25,100 titles from more than 5,000 international publishers, Scopus delivers the most comprehensive overview of the world's research
output in the fields of science, technology, medicine, social science, and arts and humanities.
SCOPUS SOURCE JOURNAL LIST
SCOPUS BOOKS TITLE LIST
SCOPUS DISCONTINUES SOURCE LIST